Behind The Mask Meet – Carmen Navarro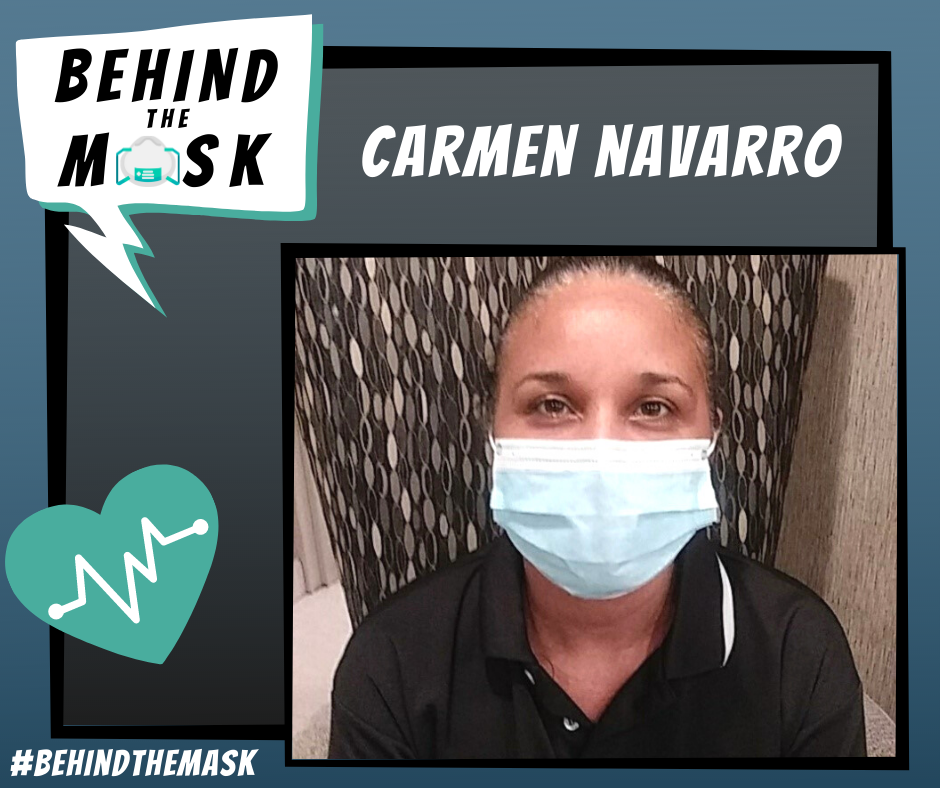 As we face unprecedented times, the Mont Marie Rehabilitation and Healthcare Center would like to reflect on the healthcare workers who are doing their best on the frontlines of the COVID-19 pandemic. We invite you to come "Behind the Mask" with our Housekeeping Director, Carmen Navarro! Carmen's dedication to caring for the facility is unparalleled in creating a comfortable and clean environment for the residents.
10 years ago, Carmen moved to Western Massachusetts. Initially from Puerto Rico, Carmen entered the healthcare services field with optimism and excitement and eventually joined the Mont Marie team.
"I enjoy my job" says Carmen, "It gives me the opportunity to meet new people and help others." Carmen's passion for others and helping the elder community radiates every day as she lights up the halls of Mont Marie!
In her downtime, Carmen enjoys spending time with her grandchildren and parents. She is also very active in her church and is planning her wedding for the near future!
Carmen's commitment to care is so important to the Mont Marie family and we have nothing but gratitude for her efforts! She continues to shine each day as we navigate through these difficult times. Thank you, Carmen, for letting us go "behind the mask"!
Interested in learning more about career opportunities at Mont Marie? Check out our career's page by clicking here! https://montmarierehab.com/caring-careers/